Noble Head Pillow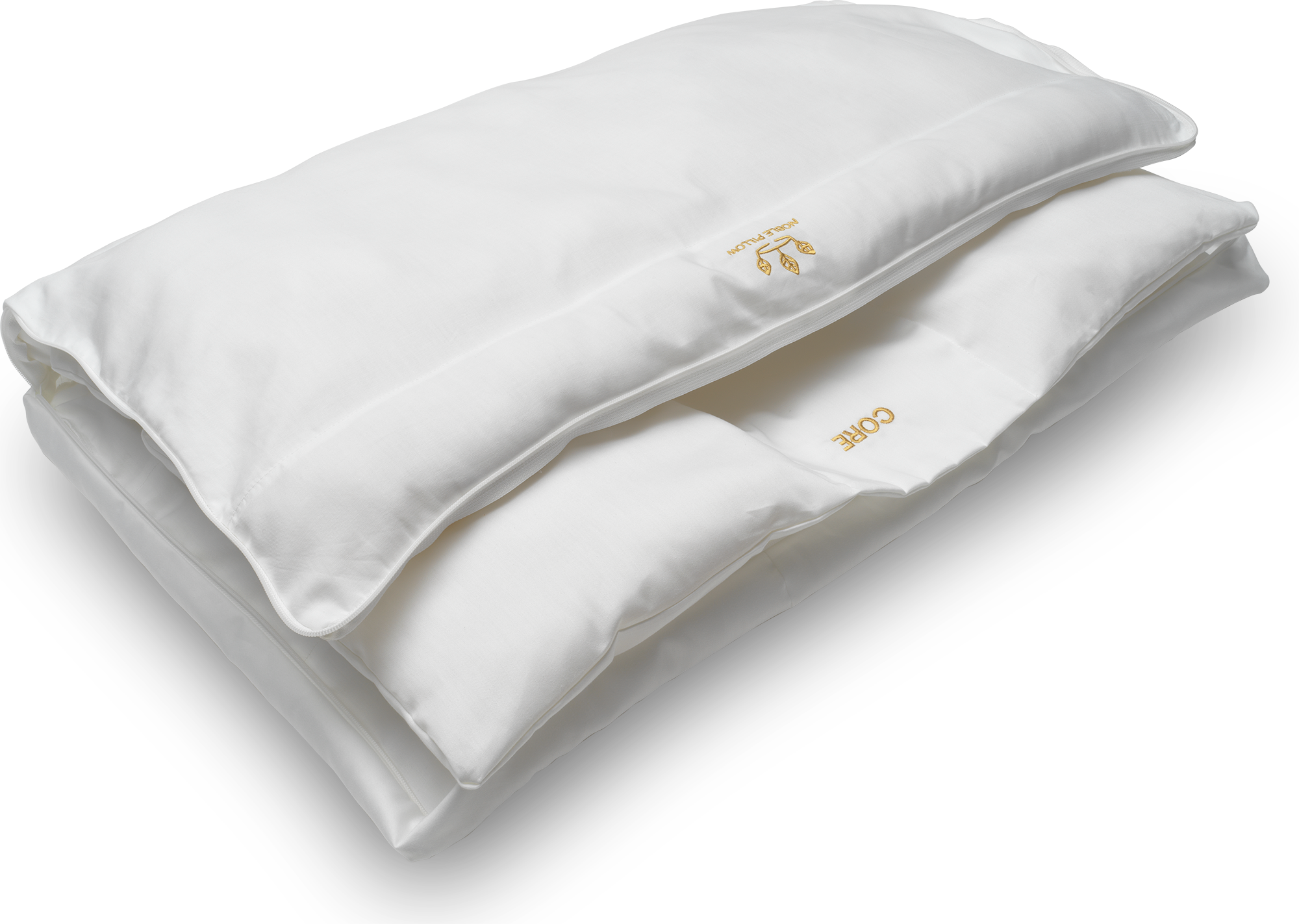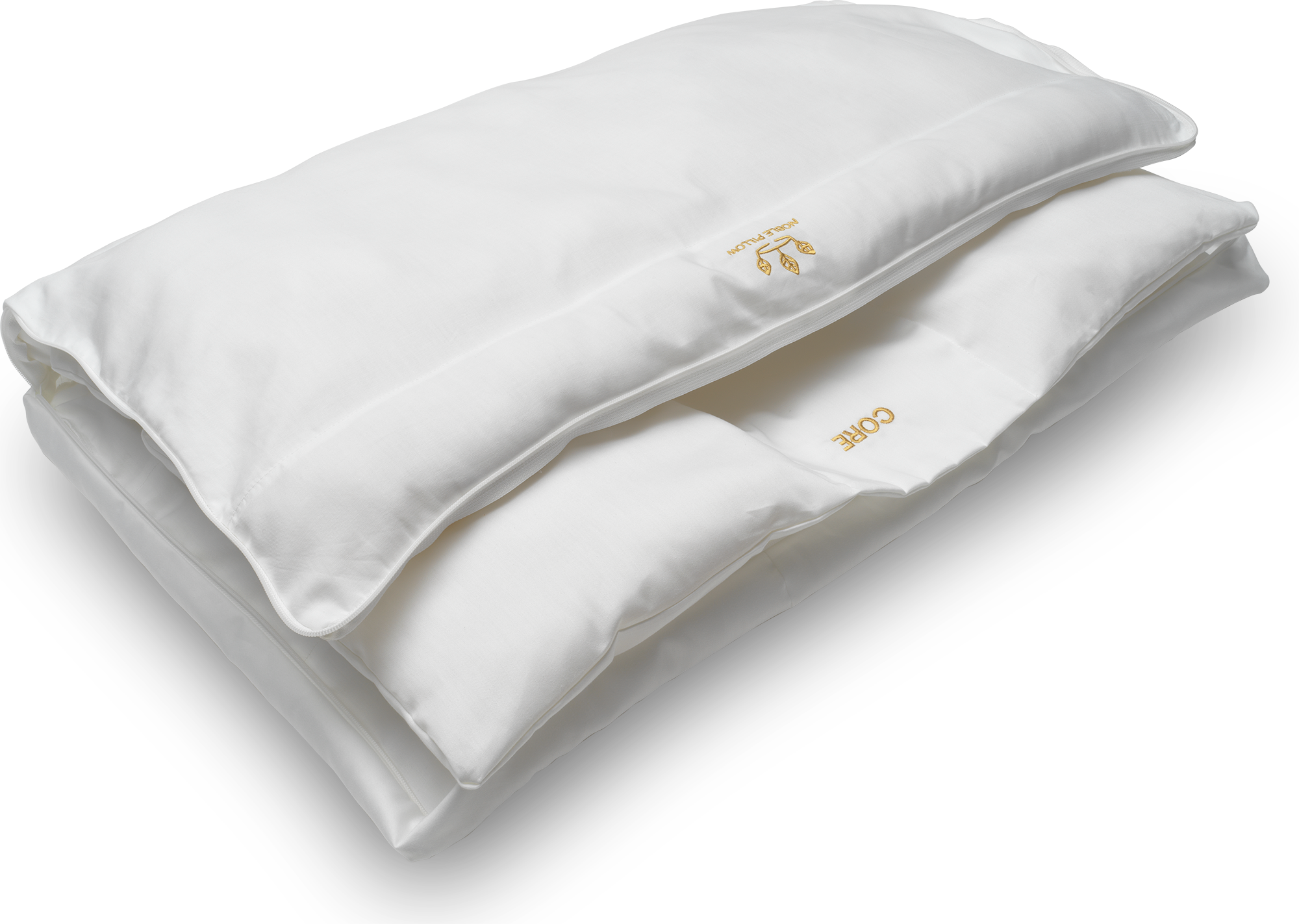 Noble Head Pillow
The Ergonomic, Organic, and Customizable Head Pillow. Designed for Therapeutic Health and Luxury Comfort.
Ideal for but not limited to:
Neck and Mid-Back pain

Shoulder injuries

Arthritis

Breathing problems

Postural issues

Headaches
Eco-friendly and crafted by skilled artisans who understand the intricate architecture to create nine anatomically engineered, adjustable sections with the capability to fit any individual's body and sleeping position. All while delivering the utmost care and quality. The High-end organic and natural materials used to make these pillows are; breathable, thermoregulating, and hypoallergenic, but what you will notice is how comfortable and luxurious they feel.
Designed for back and side sleeping.

Filled with soft, ethically sourced wool hand selected for its loft retention and healing properties. Research suggests wool pillows can help lower your heart rate and provide up to 25% more stage four regenerative sleep, so you'll wake up feeling more rejuvenated.

Thermoregulating properties help you sleep at just the right temperature.

Naturally resistant to fire, dust mites, and mold.

Layered with organic cotton fabric, creating a cozy and comfortable feel.

Gusseted organic cotton pillowcase included.

You may also choose our vegan, organic latex fill option from the drop-down menu.

Special requests may be accommodated. Please contact us for options and pricing.

Extra fill is complimentary if needed within the first month of receiving your pillow.

5 year manufacture's warranty.
The remarkable qualities of this pillow's design and materials will let the one-third of your life spent in bed work for you...not against you.
"The Noble Pillow has been wonderful for my neck. I have tried many pillows over the years and each one has let me down. The ability to not only change the depth but the firmness is what really makes this pillow shine. I would recommend the Noble pillowcase as well. I am a hot sleeper and this is the first pillow-pillowcase combo that does not have me reaching for another pillow or flipping the current pillow over."

-Dr. Gabriel Fierro-Fine MD


"With degenerative disc disease in my neck, finding the perfect pillow has been a challenge. The Noble Pillow truly is the perfect fit."

-Dr. Tasha Turzo DO

"I Absolutely recommend getting a Noble pillow - especially if recovering from an injury. This customizable, organic, love filled pillow has been paramount in my shoulder rehabilitation. On top of that, the chronic morning headaches are no more! It's amazing how much healing can be accomplished with the right support."

-Mikayla Korrie Gibson, New Mother

"I got the Noble head pillow after I tore my rotator cuff. Not only did it take away the pain in my shoulder but it helped my posture as well."

-Tanya Varga, Owner of Powder Pilates

"I am so grateful for the Noble Pillow! My history of chronic snoring and neck/shoulder injuries made sleep uncomfortable and frustrating. It was rare for me to wake up feeling rested. Now, with the Noble Pillow Upper and Lower pillows my body is completed supported, regardless of if I'm side lying or sleeping on my back. I don't snore anymore and when I wake up I feel refreshed, my joints are rejuvenated and my muscles are supple. I have also noticed that my hair and my skin have taken on a lustrous sheen since I started using the Noble Pillows. I appreciate the 100% organic materials and the local craftsmanship. On the rare trip in which I am without my Noble Pillows, it is immediately noticeable what a difference they make- I have taken to traveling with them whenever I can. Thank you for making the pillows of my dreams!"

-Beau Jansen, Fitness Director SC Core